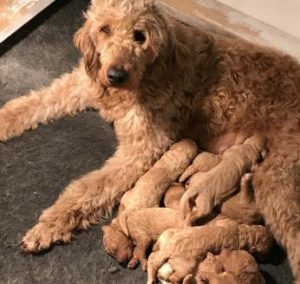 Welcome Friends,
We are an ODA inspected, Ohio Licensed kennel located in North East, Ohio. Our dogs are a part of our family and most live right here in the house with us. We are family operated and My passion to improve the breeds has become my hobby. We do more with our pups then the typical breeder; I hand deliver each puppy, I am with the Mom from beginning to end. I examine each puppy and make sure they are healthy and nursing aggressively. The puppies are raised here in our home where they are well loved,handled and very well socialized.
We have high quality, very calm parents, we come highly recommended by our veterinary office. Our dogs have been used in open house events to demonstrate their calmness and beauty.
I have been breeding for 16 years and I work closely with our veterinary clinic to assure you a healthy, happy well adjusted puppy. We specialize in Quality A.K.C and C.K.C Golden Retrievers, Bernedoodles and C.K.C Goldendoodles F1 and F1B's,and F2 Goldendoodles.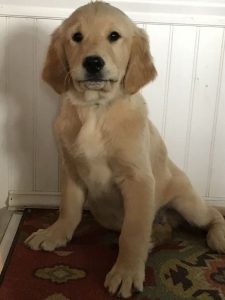 All of the dogs here at Kingdom Hearts Kennel are Health certified, and come from superior Champion lines.
I offer a health guarantee, lifetime return and breeder support.
Each puppy will come to you with vaccines, worming's, heartworm/flea and tick prevention up to date. They are vet checked and certified healthy. All records will accompany your puppy.
I start you off with a collar,stuffed toy with our scent,training suggestion,and a puppy starter pack. I use the nu-vet plus vitamin. The puppies begin their potty training,and exposure to the crate. I have had reports that most are house trained with in days to weeks of going to their new homes. You are more than welcome to come and meet the parents and see how our pups are raised. I do not allow anyone except us to handle the puppies until they are 6 weeks old, but I do encourage you to come into our home and see how the pups and adults are raised.
Please call to make an appointment or ask questions, I am never too busy to talk about my puppies !